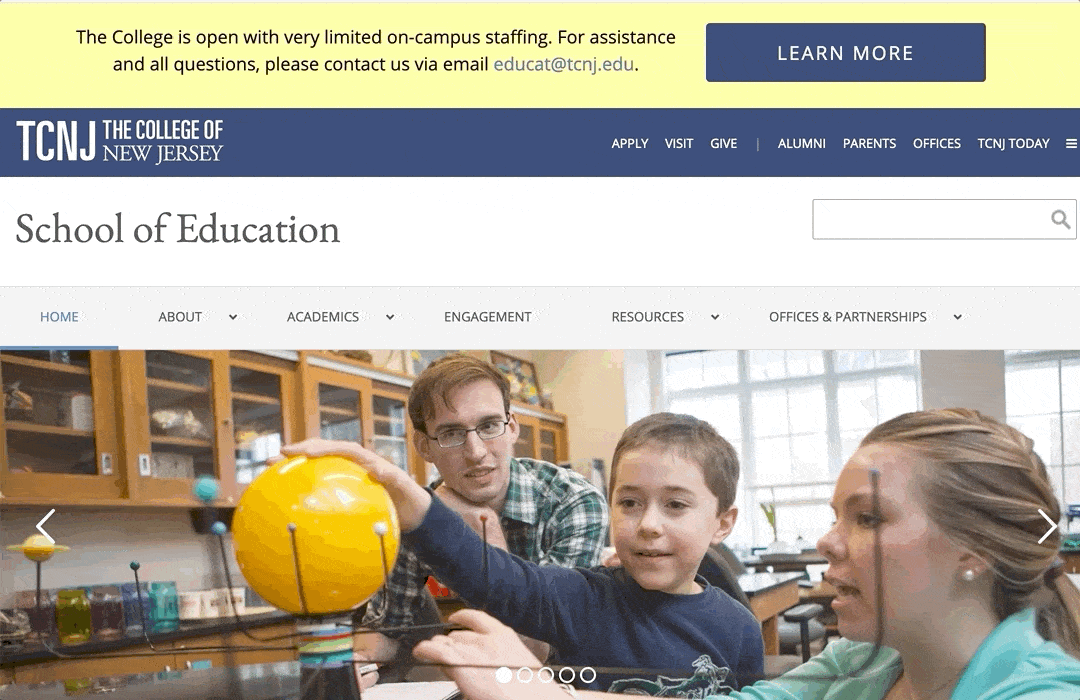 One of the features you may be seeing on TCNJ sites is the emergency notification bar. This bar is only to be used for covering school or department closing information as well as specific deadlines.
This bar contains a two to three sentence description of the notification along with a button linked to a post further detailing the notification. Only site managers are allowed to request this feature and it can only be implemented with help from the TCNJ Web Team.
If your site needs a notification bar, please complete a support ticket.