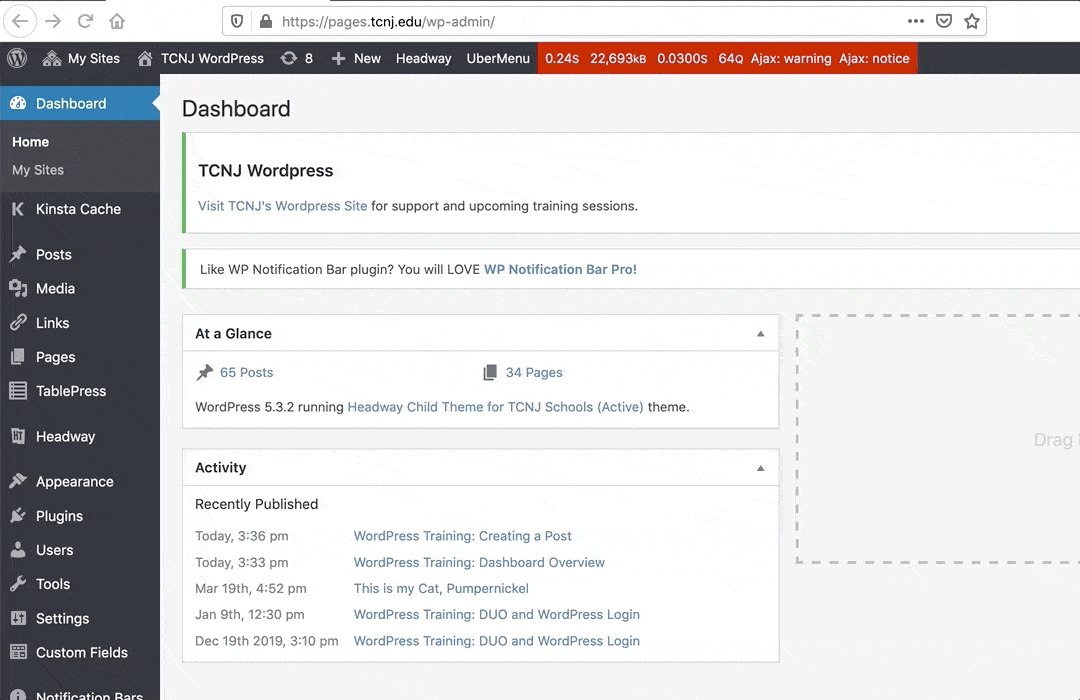 After you have successfully logged into your site, you will be directed to the WordPress dashboard. The Dashboard provides a quick overview of your site's content.
Every TCNJ site is different and every Dashboard is different as well. Your dashboard may look different than the one currently displayed but the important navigation options to look for are Posts, Media, and Pages.
View Posts, Media, and Pages
To view a listing of all of your site's Posts, click the Posts button on the left-hand navigation. This will display your posts in reverse chronological order.
Posts are pieces of content, like news stories which are time-sensitive or faculty profiles that can be featured in other parts of your site.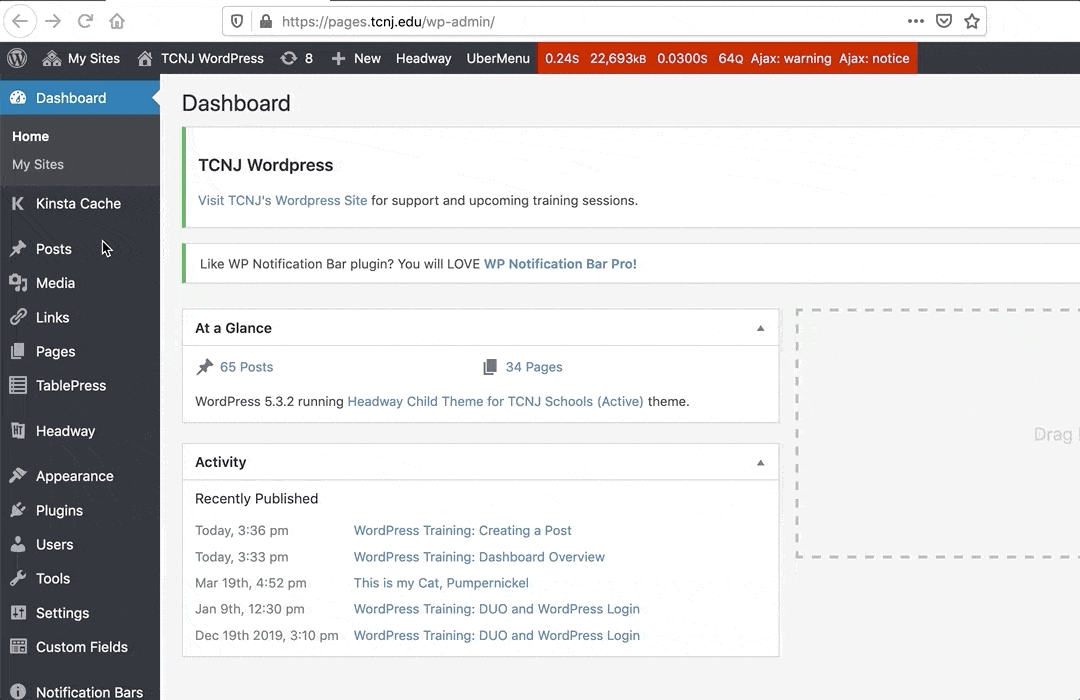 Click Media, on the left-side navigation to view the site's Media Library. The Media Library contains all of the media items, .jpgs, .pngs, word documents, and .pdfs, that have been uploaded to your site. To add media directly to the library, click add new and drag and drop your media into the upload area.
To view your list of Pages, click Pages on the left-hand navigation. This will display your Pages in reverse chronological order. Pages are pieces of content that should focus on the long-term, high-level subjects for your site. Some example pages include a department policy description, description of a class or area of study, or Faculty directory.
When creating a page avoid content that would go stale because it is focused on a specific event or news story. These pieces of content would work better as Posts.