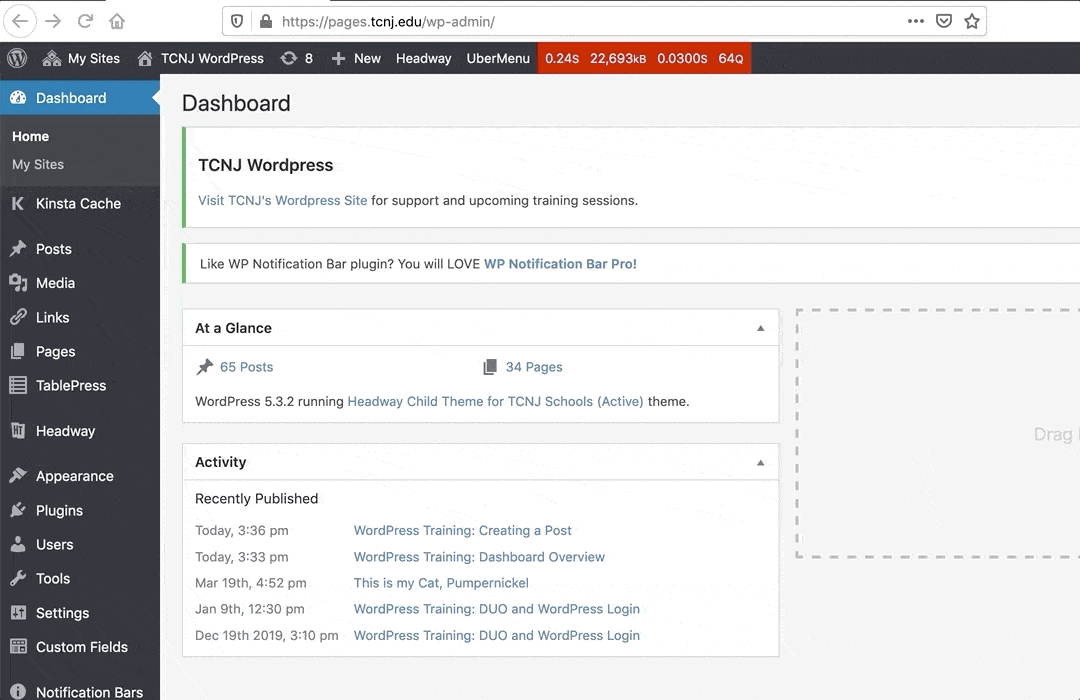 Posts are pieces of content, like news stories, that are time-sensitive that can be featured on the homepage of your site.
There are two methods to create a post, you must be logged in to your site to do either. After you have logged in, navigate your browser to the black bar at the top of the page, hover over + New and click post. The other method to create a new post is through the WordPress Dashboard, click on the category for posts, then click add new.
The best strategy I have found for making a new post is to create a word document containing your post's content. Then you can simply copy and paste your content from the word document into the post editor
Once you load the post editor you need to enter your Post's title.
Then enter your content into the WYSIWYG editor and select your category. In most cases select News. Then Scroll down the page and enter your excerpt
Excerpts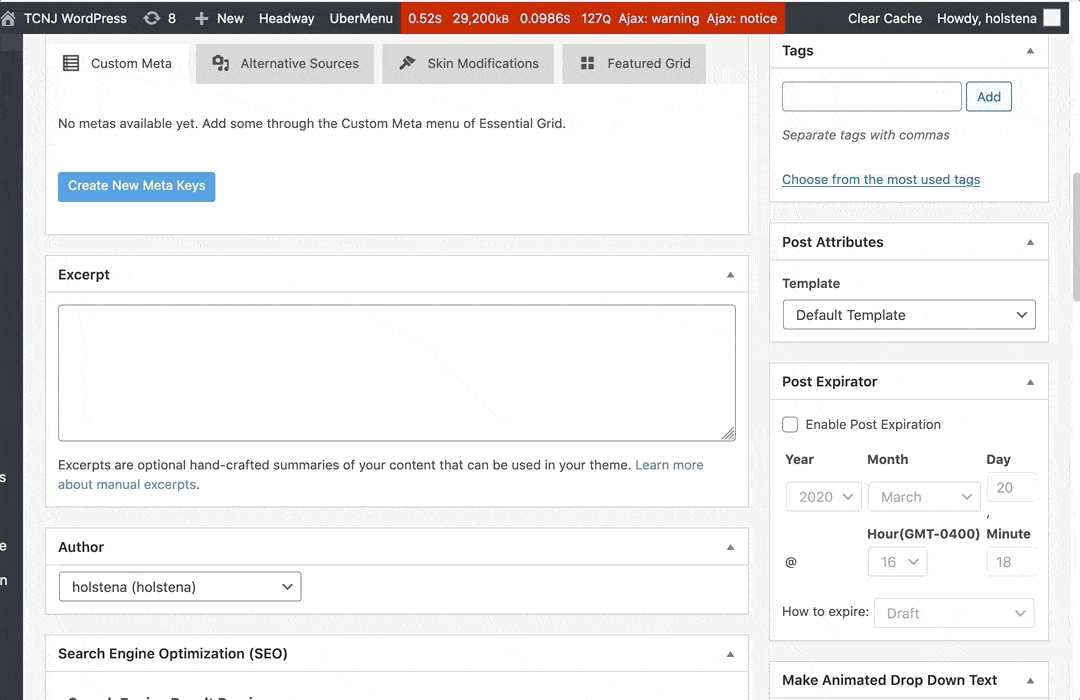 Excerpts are a brief one to two sentence description of your post. These excerpts are required for displaying posts on your homepage.
If you do not have the option to add an excerpt, scroll to the top of your page and click screen options, then make sure the box next to the excerpt is checked.
Keep your excerpt simple and to the point. Give a brief description of the article. If you cannot write a brief description, copy the first two sentences from the article and paste them into the excerpt field.
Featured Image
Then scroll to the bottom of your page and add your featured image. Featured images are required for the post to display correctly on your homepage.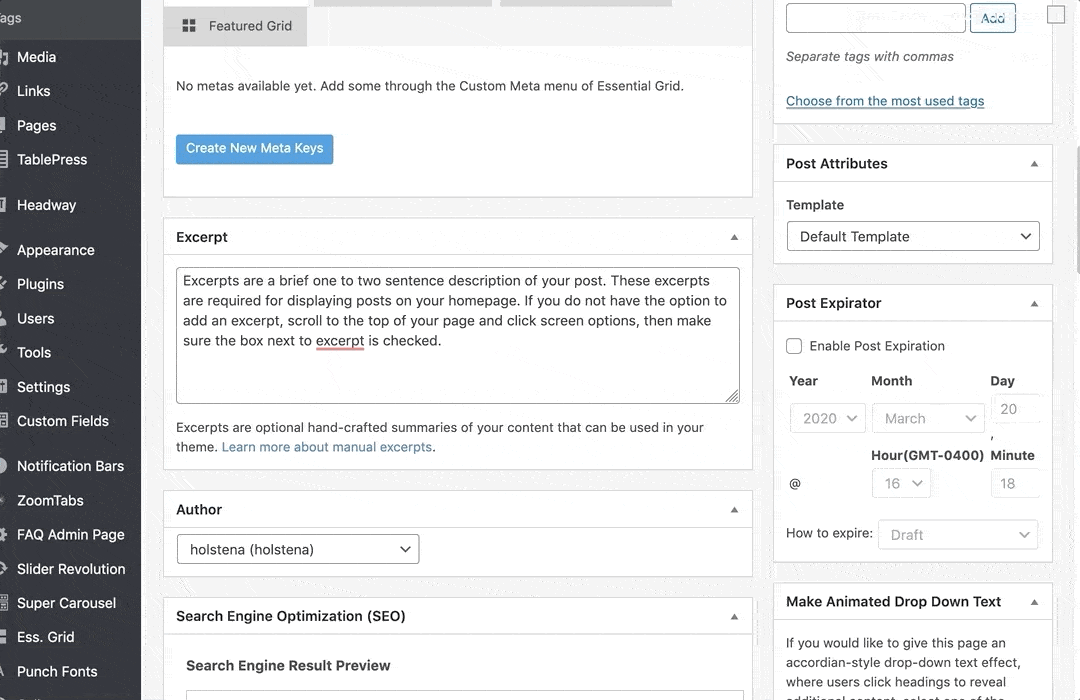 Click set featured image if you have already uploaded your image into your site select your image from the library and click "Set featured image". If you need to upload a new photo, click "Upload Files" and drag and drop your image into this tab. Featured images must be at least 400 x 400px. Once uploaded click, "Set featured image"
Once you have made your edits and are ready to publish your post, scroll to the top and click publish. If more work is required before the content should be pushed live, click save draft and the content will be saved and not yet published for future edits.
After publishing be sure to click and review the generate link containing your new post. You can edit this post by scrolling to the top of the post and click the edit button in the black banner.